For your edification, here are a few quotations from the writings of Ellen G. White on Christmas
Christmas is Coming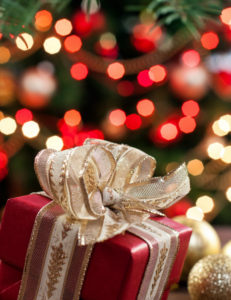 "Christmas is coming," is the note that is sounded throughout our world from east to west and from north to south. With youth, those of mature age, and even the aged, it is a period of general rejoicing, of great gladness. But what is Christmas, that it should demand so much attention? This day has been made much of for centuries. It is accepted by the unbelieving world, and by the Christian world generally, as the day on which Christ was born. When the world at large celebrates the day, they show no honor to Christ. They refuse to acknowledge Him as their Saviour, to honor Him by willing obedience to His service. They show preference to the day, but none to the one for whom the day is celebrated, Jesus Christ.

The twenty-fifth of December is supposed to be the day of the birth of Jesus Christ, and its observance has become customary and popular. but yet there is no certainty that we are keeping the veritable day of our Saviour's birth. History gives us no certain assurance of this. The Bible does not give us the precise time. Had the Lord deemed this knowledge essential to our salvation, He would have spoken through His prophets and apostles that we might know all about the matter. But the silence of the Scriptures upon this point evidences to us that it is hidden from us for the wisest purposes.
In His wisdom the Lord concealed the place where He buried Moses. God buried him, and God resurrected him and took him to heaven. This secrecy was to prevent idolatry. He against whom they rebelled while he was in active service, whom they provoked almost beyond human endurance, was almost worshiped as God after his separation from them by death. For the very same purpose He has concealed the precise day of Christ's birth; that the day should not receive the honor that should be given to Christ as the Redeemer of the world--one to be received, to be trusted, to be relied on as He who could save to the uttermost all who come unto Him. The soul's adoration should be given to Jesus as the Son of the infinite God."
The Day Not to Be Ignored With Children

"As the twenty-fifth of December is observed to commemorate the birth of Christ, as the children have been instructed by precept and example that this was indeed a day of gladness and rejoicing, you will find it a difficult matter to pass over this period without giving it some attention. It can be made to serve a very good purpose.
The youth should be treated very carefully. They should not be left on Christmas to find their own amusement in vanity and pleasure-seeking, in amusements which will be detrimental to their spirituality. Parents can control this matter by turning the minds and the offerings of their children to God and His cause and the salvation of souls.
The desire for amusement, instead of being quenched and arbitrarily ruled down, should be controlled and directed by painstaking effort upon the part of the parents. Their desire to make gifts may be turned into pure and holy channels, and made to result in good to our fellow men by supplying the treasury in the great, grand work for which Christ came into our world. Self-denial and self-sacrifice marked His course of action. Let it mark ours who profess to love Jesus; because in Him is centered our hope of eternal life."
A Christmas Tree

"On Christmas, so soon to come, let not the parents take the position that an evergreen placed in the church for the amusement of the Sabbath school scholars is a sin; for it may be made a great blessing. Keep before their minds benevolent objects. In no case should mere amusement be the object of these gatherings. While there may be some who will turn these occasions into seasons of careless levity, and whose minds will not receive the divine impress, to other minds and characters these seasons will be highly beneficial. I am fully satisfied that innocent substitutes can be devised for many gatherings that demoralize.

Christmas is coming. May you all have wisdom to make it a precious season. Let the older church members unite, heart and soul, with their children in their innocent amusement and recreation, in devising ways and means to show true respect to Jesus by bringing to Him gifts and offerings. Let everyone remember the claims of God. His cause cannot go forward without your aid. Let the gifts you have usually bestowed upon one another be placed in the Lord's treasury. . . . In every church let your smaller offerings be placed upon your Christmas tree. Let the precious emblem "evergreen" suggest the holy work of God and His beneficence to us; and the loving heart-work will be to save other souls who are in darkness. Let your works be in accordance with your faith. . . .
Every tree in Satan's garden hangs laden with the fruits of vanity, pride, self-importance, evil desire, extravagance--all poisoned fruit, but very gratifying to the carnal heart. Let the several churches present to God Christmas trees in every church, and then let them hang thereon the fruits of beneficence and gratitude--offerings coming from willing hearts and hands, fruits that God will accept as an expression of our faith and our great love to Him for the gift of His Son, Jesus Christ. Let the evergreen be laden with fruit, rich and pure and holy, acceptable to God. Shall we not have such a Christmas as Heaven can approve?"
Turn the Current Heavenward

"The various amusements of society have been the ruin of thousands who, but for these devices of Satan, might be servants of the living God. There are wrecks of character seen everywhere who have been destroyed by gilded, fashionable pleasure; and still the work is going forward. Thousands more will go to ruin who will not open their eyes to see and sense the fact that, although they are professed Christians, they are lovers of pleasure more than lovers of God. . . .
Now, brethren, let us on Christmas make special efforts to come before the Lord with gifts and grateful offerings for the gift of Jesus Christ as a Redeemer to the world. Let nothing now be spent needlessly, but let every penny that can be spared be put out to the exchangers. Satan has had his way in managing these occasions to suit himself. Now let us turn the current heavenward instead of earthward. Let us show by our offerings that we appreciate the self-denial and sacrifice of Christ in our behalf. Let God be brought to remembrance by every child and parent; and let the offerings, both small and large, be brought to the storehouse of God.
You that have means, who have been in the habit of making donations to your relatives and friends until you are at a loss to know what to invent that will be new and interesting to them, seek to put your ingenuity to the test, as well as your influence, to see how much means you may gather to advance the work of the Lord. Let your skill and your capacities be employed to make the coming Christmas one of intense interest, paying your addresses to the God of heaven in willing, grateful offerings. Follow no longer the world's customs. Make a break here, and see if this Christmas cannot show thousands of dollars flowing into the treasury, that God's storehouse may not be empty.
You may not be recompensed on earth, but you will be rewarded in the future life, and that abundantly. let those who have so long planned for self now begin to plan for the cause of God, and you will certainly have increased wisdom. Let the conscience be enlightened, and the love of truth and of Christ take the place of idolatrous thoughts and love of self.
Will you not arise, my Christian brethren and sisters, and gird yourselves for duty in the fear of God, so arranging this matter that it shall not be dry and uninteresting, but full of innocent enjoyment that shall bear the signet of Heaven? I know the poorer class will respond to these suggestions. The most wealthy should also show an interest and bestow their gifts and offerings proportionate to the means with which God has entrusted them. Let there be recorded in the heavenly books such a Christmas as has never yet been seen, because of the donations which shall be given for the sustaining of the work of God and the upbuilding of His kingdom.--Review and Herald, December 9, 1884.
(Portion in The Adventist Home , pp. 477-483).
Seasons greetings to one and all.
Contact: barringtonbrennen@gmail.com
---